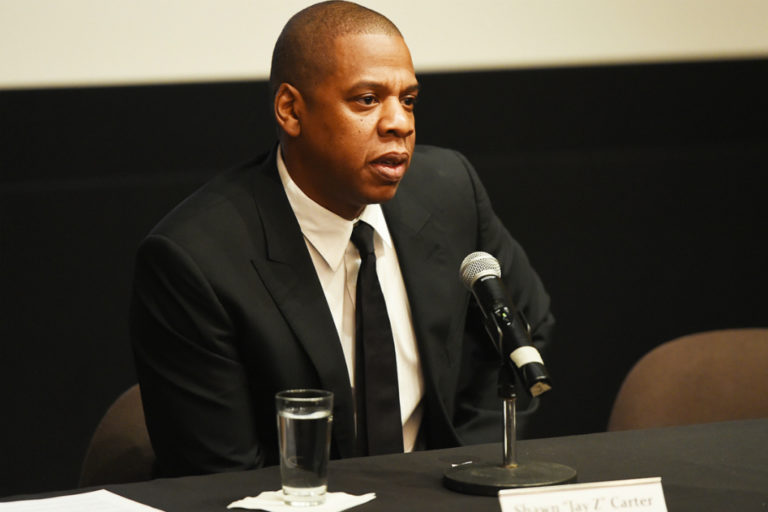 Jay Z is making history as he will become the first rapper inducted into the Songwriters Hall of Fame later this year. The news was announced by Chic legend Nile Rodgers on CBS This Morning. Along with Jay Z being introduced with the likes of Max Martin, Kenneth "Babyface" Edmonds, Motown founder Berry Gordy, Jimmy Jam and Terry Lewis and three members of Chicago on the list too.
Hall co-chairs Kenneth Gamble and Leon Huff and President Linda Moran. "We are thrilled to once more have the opportunity to preside over an event that recognizes the convergence of song craft and musical performance at the very highest level."
The Songwriters Hall of Fame ceremony takes place June 15th at Marriott Marquis Hotel in NYC.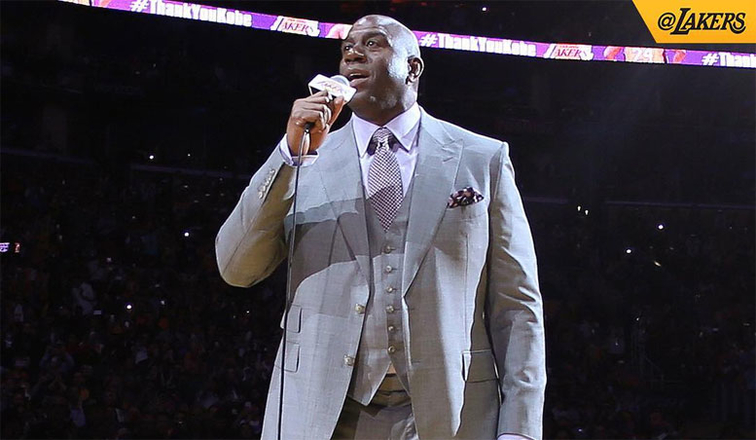 The Los Angeles Lakers have shaken up their front office, promoting team legend Magic Johnson to president of basketball operations and firing general manager Mitch Kupchak and vice president of basketball operations Jim Buss.
"Today I took a series of actions I believe will return the Lakers to the heights Dr. Jerry Buss demanded and our fans rightly expect," team governor Jeanie Buss said in a statement. "Effective immediately, Earvin Johnson will be in charge of all basketball operations and will report directly to me. Our search for a new General Manager to work with Earvin and Coach Luke Walton is well underway and we hope to announce a new General Manager in short order. Together, Earvin, Luke and our new General Manager will establish the foundation for the next generation of Los Angeles Lakers greatness."
Jeanie Buss is Jim Buss' sister, and both took on greater responsibility after the death of their father in February 2013.
Johnson was drafted by the Lakers in 1979 and won five titles with the team. He was hired as an adviser to the team in February. Johnson has held titles with the Lakers in the past, including honorary vice president, which he resigned from in June. He has also previously owned shares in the team, which he sold to Dr. Patrick Soon Shiong in 2011.
"It's a dream come true to return to the Lakers as President of Basketball Operations working closely with Jeanie Buss and the Buss family," Johnson said in the statement. "Since 1979, I've been a part of the Laker Nation and I'm passionate about this organization. I will do everything I can to build a winning culture on and off the court. We have a great coach in Luke Walton and good young players. We will work tirelessly to return our Los Angeles Lakers to NBA champions."
Source:
ESPN