Wednesday, December 31, 2014
The Skateroom
has teamed up with the Estate of American artist Jean-Michel Basquiat. Known to invite contemporary artists to interpret skate culture by creating art on skateboards, The Skateroom sells and promotes the collaborative skateboards to support non-profit projects that empower children through skateboarding and art. In this latest initiative, three sets of three skateboard decks are being presented, each carrying the art of the late Jean-Michel Basquiat. You can buy all three sets now for 400 Euros from
colette
, or buy individual decks for 160 Euros. You can also buy the decks from both MoMA stores in New York City.
Tuesday, December 30, 2014
Rounding out the year,
adidas
looks ahead to the 2015 All-Star Game, beginning the games – as it were – with a special new pack. The "Broadway Express" pack encapsulates the spirit of the N, R, and Q subway lines in New York: those which service the main artery avenue of Manhattan. The
Crazy 8
,
Crazy 2
, and
D Rose 5 Boost
have all been outfitted with a special silver and yellow colorway, making a nod to the silver bullets that roam New York City day-in and -out. Pick up these special releases from
adidas Basketball
retailers and
online
beginning January 8.
As
Samsung
continues its campaign to dominate electronics industry in just about every category, it makes sense that even home audio would be part of the plan. The South Korean tech behemoth jumps into the audio market with the release of two new speaker models – the
WAM6500
and
WAM7500
– each of which are touted to provide 360º sound throughout the home. Intended to compete with the likes of say, the
ARCHT One
, Samsung's devices are both structured around a specially-developed 'ring radiator' that disperses sound in all directions, thereby imitating the effects of a surround sound setup. Whether this effect is comparable with the physicality of traditional systems remains to be seen, but willingly experimental parties can pick either of these up beginning in early 2015.
The latest independent footwear brand to enter the fray is Clear Weather, the brainchild of former
SUPRA
designers Josh and Brandon Brubaker. Mixing skate-friendly soles and
visvim
-style fringed curtains, their inaugural "One-O-One" sneaker comes in pebbled leather and suede options and aims to bring premium fabrications down to a more accessible price point. If there's one we know about the sneaker industry, it's an incredibly tough one to crack for independent labels, so we're wishing Clear Weather the best of luck in their future endeavor. Clear Weather's debut collection is available now via
UBIQ
.


Happy Birthday King James! We celebrate LeBron's 30th birthday with the top 30 plays of his career.
Nipsey Hussle links up with Young Thug & Rich Homie Quan for his latest single called Choke.
Detroit rising rapper DeJ Loaf decides to drop yet another remix to her latest single Try Me this time featuring Jeezy and T.I.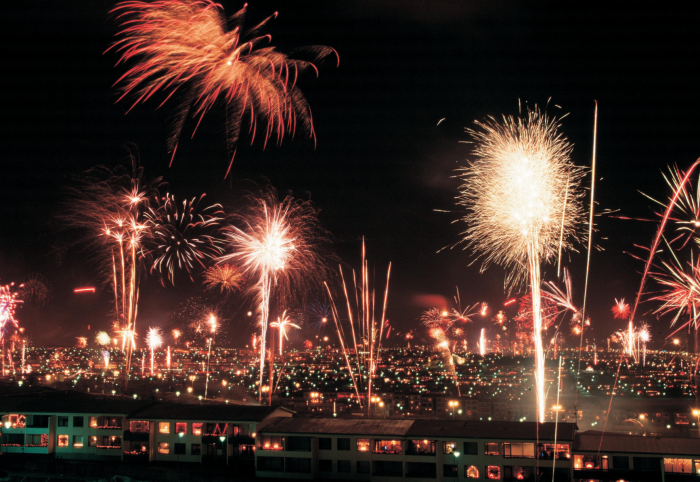 If you, like many revelers, are hoping to usher in 2015 in one of the most festive, carnivalesque cities in the US, be prepared to shell out some cash as NoLa has emerged the most expensive US destination for celebrating the New Years.
After collecting the minimum room rates for hotels on December 31 across 30 major destinations across the US, TravelMag.com deduced that New Orleans is the priciest city for lodging, clocking in at $359 for the most affordable double room.
That's 300 percent higher than off-peak rates.
Only hotels with at least three stars were considered for the ranking.
Not far behind is Atlantic City, which recorded the biggest price jump — a whopping +586 percent — over the holidays, at $350 for New Year's Eve.
At the other end, Los Angeles emerged one of the most affordable destinations, with the minimum hotel rate of $209.
Here are the most expensive destinations for overnight stays booked on December 31, according to
TravelMag.com
. The second number reflects the percentage difference for the least expensive rate for the following week.
1. New Orleans $359 (+ 302%)
2. Atlantic City $350 (+ 586%)
3. New York City $345 (+287%)
4. Miami Beach $313 (+ 144%)
5. Honolulu $284 (+ 162%)
6. Nashville $284 (+ 167%)
7. Denver $269 (+ 108%)
8. Las Vegas $249 (+ 117%)
9. Savannah $223 (+ 153%)
10. Los Angeles $209 (+ 36%)
Back in the fall, Los Angeles art gallery
HVW8
hosted an
installation
that saw artists
Jean André
and Kevin Lyons collaborate with adidas Originals an a collection of exclusive sneakers, in addition to displaying paintings and such on the walls. Today, we received word from Sneaker Politics that Jean André has teamed up with the Trefoil brand's skateboarding division to deliver a pair of adi-Ease low-tops to the masses. Aligning with the artist's signature aesthetic, this model features a tonal black base with white leaves of various shapes and sizes being applied in an all-over print. Purchase your pair of these limited edition kicks at
Sneaker Politics
for $80 USD.
Posted by

FEELFREEARTZ
at 8:29:00 AM
No comments:

On the heels of the recent Errolson Hugh-fronted NikeLab ACG revival, we've discovered the famed Nike ACG Air Mowabb may make its coveted return in 2015.
Complex
broke the news stating it received word from an unnamed retailer that the all-purpose trainer will likely hit the shelves during the second half of the year. Soon after we found out that Swedish footwear purveyor
Shelta
had already sold out of its pre-orders. The only other speculations that we have are that this pair will likely be a Quickstrike release, limited to very select boutiques around the word. We'll be sure to keep you posted on any updates that come in.
Ameriie returns to the music scene with the release of her latest track called Mustang
Monday, December 29, 2014
Today, December 29th 2014, would have been Pimp C's 41st birthday. We digged in our vaults for exclusive footage of his friends remembering his life & times. We put together this episode featuring Bun B, Too $hort, Slim Thug, Paul Wall & DJ Whoo Kid, who shared with us their most cherished moments spent with the late great Chad Butler .. #UGK4LIFE ( we luh you Pimp )
For the latest colorway of the classic
Nike Air Force 1 High
, Nike puts forth the '07 Black/Crimson. In this iteration of the silhouette, we start with an all black upper followed by a stark white midsole, and end back in black for the outsole. To save from being completely monochromatic, the shoe incorporates a bright crimson lining that follows through to the stitching on the tongue to create a clean and distinct juxtapose in its aesthetic. The Nike Air Force 1 High '07 Black/Crimson in now available from stockists such as
Renarts
.
Hot on the heels of the recent
Air Jordan 4LAB1 Black/Reflective Silver
release, Jordan Brand comes out with another iteration that steps it up a notch. The Air Jordan 4LAB1 "Glow" takes similar cues from its preceding reflective cousin, in which you'll also find the classic AJIV netting throughout the upper. The point that sets it apart however is that this netting — along with the outsole — glows in the dark. When not in glow mode, the sneaker sports an all-over silver AJ1 upper that sits on a white midsole and icy outsole. Black notes can be found on the lining and laces, and to cap it off, you'll find the "
Air Jordan
" insignia where it should be that also glows in the dark. Keep watch for the Air Jordan 4LAB1 "Glow's" December 31 release, priced at $185 USD.
Posted by

FEELFREEARTZ
at 4:23:00 PM
No comments: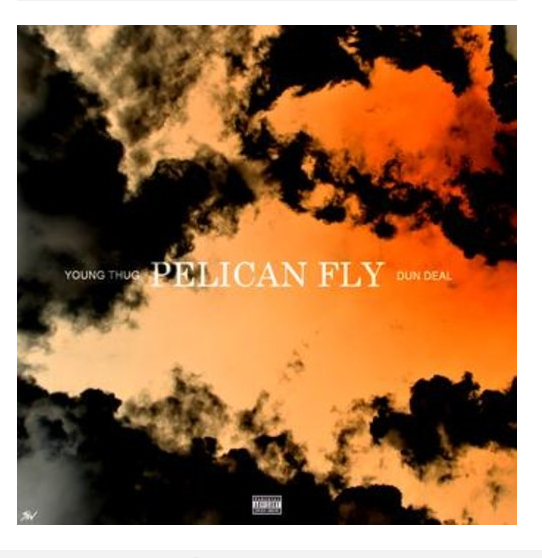 Young Thug returns with the drop of his brand new track called Pelican Fly produced by Dun Deal.