Thursday, February 26, 2015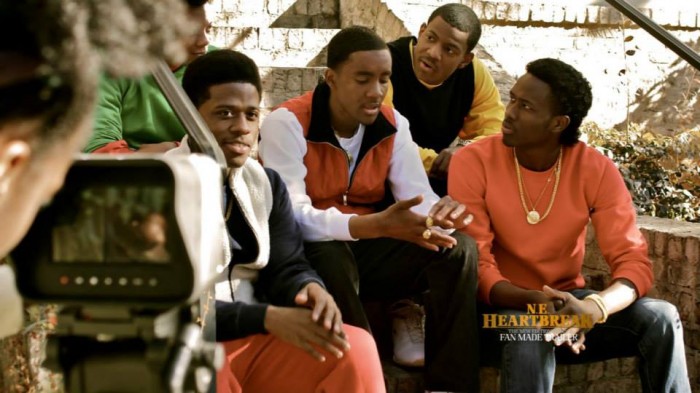 - "NE Heartbreak The Movement" is creative team that comprises of New Edition fans, who hope to eventually produce a feature film that tells the groups story. To help raise awareness for the project, The Movement has put together what they're calling a "sneak peek" trailer, asking that, if you're as much of a New Edition fan as they are, you should help spread the word about the collective's efforts to bring the R&B group's story to the big screen.
- The film will be directed by Bobby Huntley, an independent filmmaker from Atlanta, and produced by Nikki Wade. The rest of the production team includes cinematographer Calisha Prince; lighting designer Mark Alston; sound technician Brandon Cordy & hair professional Jameelah Crump. All of them are part of a team of New Edition fans who spent 6 weeks auditioning for the cast, and another 6-week period of rehearsals, to shoot the fan-made trailer embedded below, which they say was created with no budget.
Wednesday, February 25, 2015
Tuesday, February 24, 2015
The last time
Concepts
partnered with
Timberland
back in 2009, the result was a black leather boot, which sold out almost immediately. Six years later, the two brands have teamed up once again for what could become another classic collaboration. Taking on the iconic 6-Inch boot silhouette, the upper features an eggplant-colored premium suede texture, and sits atop a gum-lug Vibram outsole. A complementary eggplant leather collar and shoe laces finish the monochrome boot. Further detailing includes gold lace eyelets and the Concepts logo embossed on the tongue and footbed. Each boot will also come with an extra pair of red, purple and wheat bootlaces, providing additional personalization options. The Concepts x Timberland 6-Inch boot will be limited to 160 pairs, each priced at $250 USD. The boots are set to go on sale on February 28 at Concepts' New York and Cambridge locations, followed by a limited online release at 12pm EST on Concepts'
webstore
.
Kenny G and Warren G team up to perform Regulate. #MashUpMonday
BET Networks honored Kanye West with a Visionary Award for their annual Honors festivities. Dame Dash presented him the award marking one of their first appearances together on TV in over a decade.
Usher was recognized at the 2015 BET Honors. Usher's godfather Ben Vereen and his idol Bobby Brown presented him with the Musical Arts Award for his 20-year career in music. He thanked his mother Jonetta Patton and his fiancée/manager Grace Miguel.
"I'm thankful and I'm honored. I'm blessed to be a blessing to someone else," said a humbled Usher. "If this honor is the beginning of my 'you ain't seen nothing yet,' stay tuned."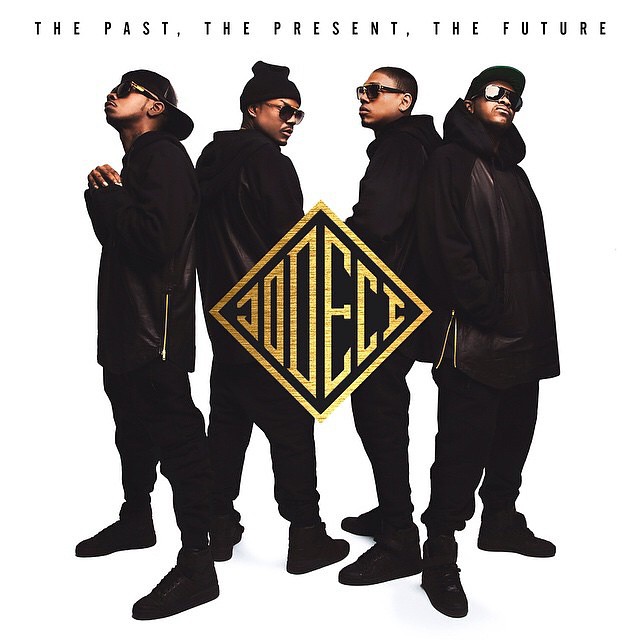 k is official! Iconic R&B group Jodeci have announced their reunion album,
The Past, The Present, The Future
. Their first full-length album in 20 years, the follow-up to 1995's
The Show, the After Party, the Hotel
is lead by the singles
"Nobody Wins"
with B.o.B and their latest record "
Every Moment
." Releasing via Sphinx Music/Epic Records/Sony Music Entertainment, DeVante, K-Ci, JoJo and Dalvin's new album will hit stores on March 31, with the Hype Williams-directed video for "Nobody Wins" arriving in the coming weeks.
Available for pre-order now on
iTunes
, check out the tracklisting below.
Jodeci – The Past, The Present, The Future (Tracklisting):
1. "Too Hot"
2. "Sho Out"
3. "Checkin For You"
4. "Those Things"
5.
"Every Moment"
6.
"Nobody Wins" (Feat. B.o.B)
7. "Incredible"
8. "Jennifer"
9. "Body Parts"
10. "Stress Reliever"
11. "Sho Out" (Feat. Liana Banks)
12. "Nobody Wins"
via
June Biz/Epic Records