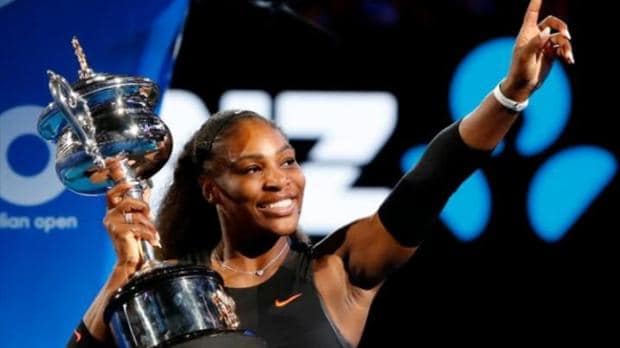 Serena Williams is alone at the top when it comes to Grand Slam achievement in the Open era.
By defeating her sister Venus Williams 6-4, 6-4 in the Australian Open final Saturday, Serena won her 23rd major title, breaking the record she had shared with Steffi Graf.
Serena has experienced some high-anxiety moments in major matches, and she did again Saturday. In the early going, she smashed her racket in frustration after falling down on the baseline, and she served three tentative double-faults in a span of four points.
However, she soon settled — and made history. Serena closed the match on her first championship point, charging the net with a forehand that Venus could not successfully return.
"My first Grand Slam started here, and getting to 23 here, but playing Venus, it's stuff that legends are made of," Serena said. "I couldn't have written a better story."
As difficult as it must have been to play against her sister, the enormous reward will likely help compensate for any mental anguish.
It's Serena's seventh Australian Open title and second in the past three tournaments in Melbourne. She also has seven titles at Wimbledon, six at the US Open and three at the French Open.
She remains one Grand Slam championship behind the all-time leader, Margaret Court, who has 24 titles in the Open and amateur eras. Court, an Australian who won 13 majors before the dawn of the Open era in 1968, was among those applauding the Williams sisters at Rod Laver Arena.
Saturday's victory also means Serena will regain the world No. 1 ranking from Angelique Kerber, who was eliminated in the fourth round in Melbourne. Next week will be Serena's 310th at the top of tennis.
Venus, a seven-time Slam champion, (two US Open and five Wimbledon) was in the final of the Australian Open for the first time since 2003.
In an on-set interview with ESPN, Serena received a letter of congratulations and a pair of shoes from NBA Hall of Famer and legendary No. 23 Michael Jordan. One shoe was red and black — the Chicago Bulls' colors — and the other was a more Serena-esque pink.
"Thank you, Michael. I can't believe I'm saying thank you Michael Jordan," Serena said. "He's the greatest."
Tennis icon Billie Jean King also sent a pair of tweets Saturday morning to honor the Williams sisters.
Source:
ESPN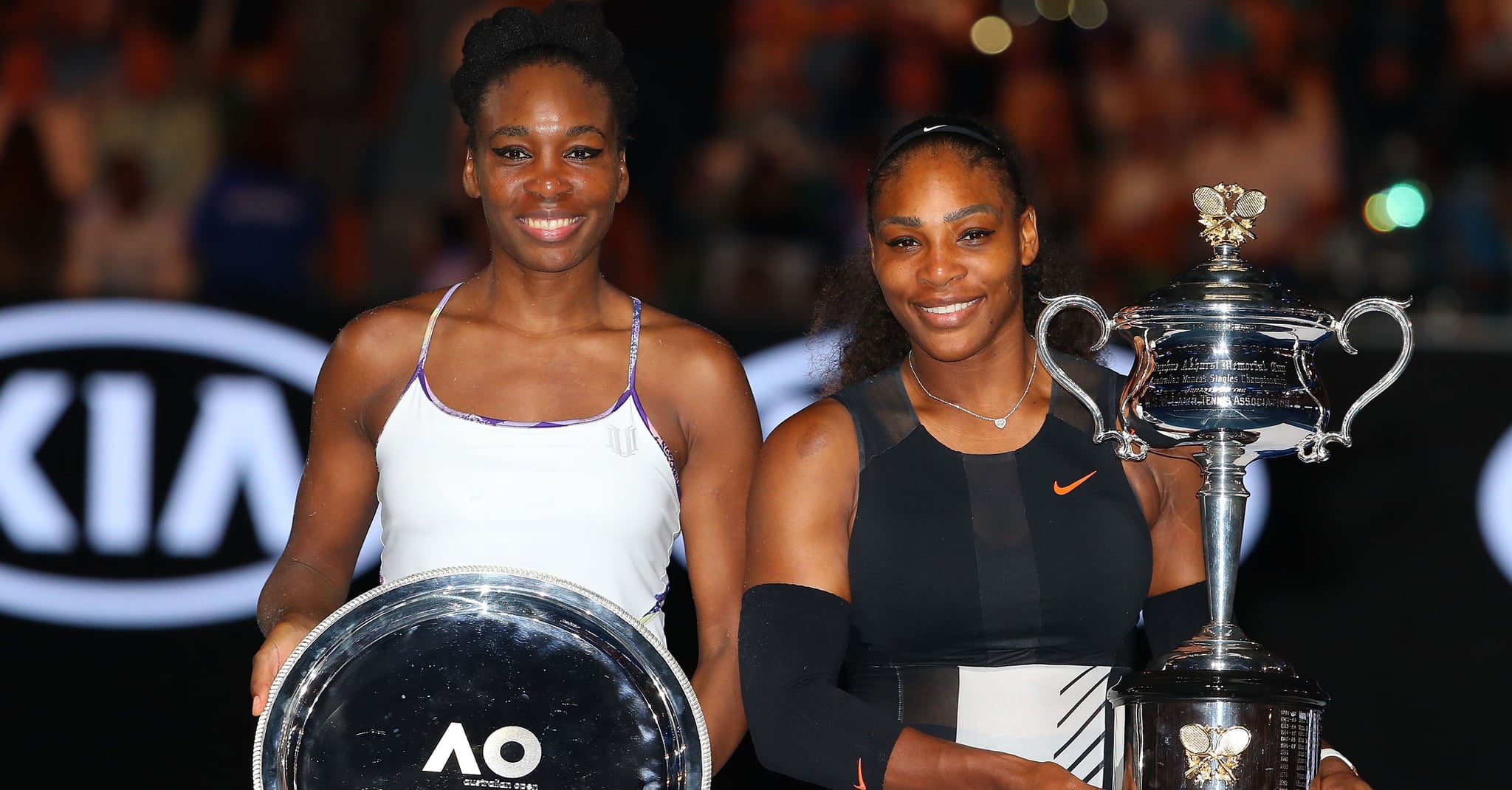 Take a Closer Look at Serena Williams' Historic Jordan Brand Collaboration
Serena Williams has done it again. Her defeat against older sister Venus at Saturday's Australian Open marks another history-making moment for her tennis career — her 23rd
major title
. Before this, the number 23 has held iconic weight thanks to one Michael Jordan and now they're both coming together to celebrate William's big win.
Williams and Jordan are both regarded as the greatest players in their respective arenas. NikeCourt and Jordan Brand now pay homage to the tennis superstar with her own new sneaker collaborations inspired by her favorite silhouette: the Air Jordan 1.
The collection counts her own twist on the iconic basketball sneaker, applying black and a shocking pink across the upper. In addition to the Air Jordan Wings branding on the lateral ankle is the number 23 — tying together the legacies of both athletes — and Williams' distinctive 'SW' logo on the heel.
Williams also offers her take on the exclusive women's NikeCourt Flare, which finds inspiration from the AJ1 in the colorblocking and is also stamped with the AJ Wings. One pair mirrors the pink colorway of her aforementioned SW x AJ1, while the second replaces the pink with red to honor the original "Banned" AJ1.
The celebratory pack will launch at Nike Soho on Saturday, January 28. Then both NikeCourt Flare colorways drop on the SNKRS app on Monday, January 30, in the U.S., Western Europe and Japan. The Air Jordan 1 will also release on January 30 via
Nike.com
in the U.S. only at 10 a.m. EST. Before then, take a closer look at all three shoes above.