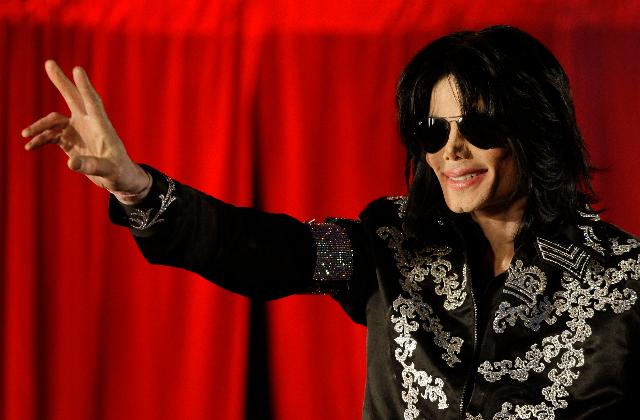 Thirty years ago, Marty Bandier was preparing to offer an eccentric Australian billionaire $50 million for ATV, the music publishing catalogue home to the Beatles and others. He probably would have succeeded in purchasing it–had it not been for Michael Jackson.
Bandier learned this for himself when he arrived in London and met the aforementioned mogul, Robert Holmes a Court, who informed him the catalogue was off the market. Bandier immediately upped his offer by $500,000, but was told another bidder had included something unique: a charity performance at Holmes a Court's home in Perth. The well-connected Bandier pressed on, saying he could bring just about any big act to Australia.
"No, no, you don't understand," said Holmes a Court. "I'm selling this to Michael Jackson."
Full Coverage: The 13 Top-Earning Dead Celebrities
Bandier, who told me this anecdote while I was reporting my book
Michael Jackson, Inc.
, eventually linked up with his desired catalogue: today, he's the chief of
Sony
/ATV, a joint venture between the electronics giant and Jackson's estate. The entity, created in the mid-1990s as part of a deal that earned Jackson over $100 million, is now estimated to be worth about $2 billion–and earlier this month, Sony decided to initiate a sale process.
Bandier
reportedly
sent a memo to his employees earlier this month saying Sony had triggered a clause in its agreement with the Jackson estate that could lead to one side buying out the other, or to an outside buyer coming in and purchasing half or all of Sony/ATV sometime in the coming months.
When I contacted Sony/ATV last week and asked for a comment from Bandier regarding the state of the sale process, representatives referred me to a Sony; a spokesperson there declined to comment. Some have speculated that the Japanese conglomerate is looking to sell its stake for the same reason it
sold
its New York headquarters for $1.1 billion in 2013: to raise cash.
John Branca, the co-executor of Jackson's estate, told me that it's too early to know who all the bidders would be, but that the estate would be among them. Said Branca: "We intend to buy the company."
That's a remarkable statement, considering the state of Jackson's finances in the years before he passed away. The singer had accumulated nearly half a billion dollars in debt, most of it high-interest and taken out against his half of Sony/ATV.
But since his death in 2009, the Jackson estate has pulled in over $1 billion in pretax earnings, enough to pay off his personal debts and more. He earned $115 million over the past year alone, easily garnering him the top spot on our Halloween-spooky list of
Top-Earning Dead Celebrities
.
"This major disaster gave him a chance to shine," says Josh Rubenstein, National Chair of Trusts and Estates at Katten Muchin Rosenman LLP. "Jackson's untimely and dramatic death, with all the drama surrounding it, also creates this allure."
The story of N.W.A., rap's most notorious group, shattered box office records in August, when the F. Gary Gray film Straight Outta Compton claimed the No. 1 slot for two weeks straight, becoming the highest-grossing musical biopic of all-time. Earning an astounding $60.2 million in its opening, the massive momentum which carried the film derived from a masterful marketing campaign that tapped into the culture to unite millions, while bringing the signature components of N.W.A.'s movement to life.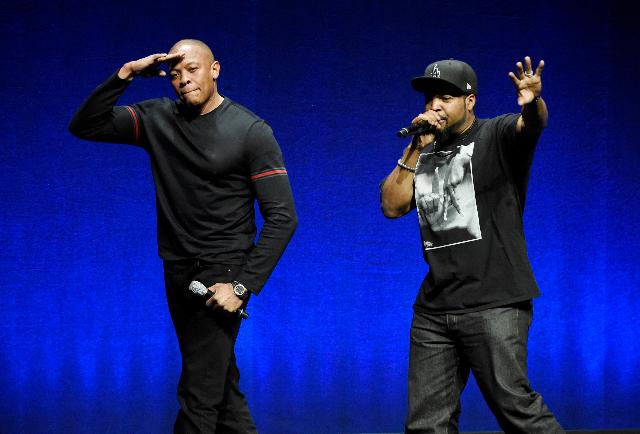 Since its release, some skepticism arose surrounding the accuracy of information presented, and the portrayal of key characters in the story. One of the primary figures referenced was the group's ex-manager, Jerry Heller. For years, Heller was noted as being the root of conflict and corruption within the group, mishandling business and failing to operate with pure intentions.
Now, Heller has responded in the form of filing a $110 million defamation lawsuit against the film's producers. Heller proclaims that the biopic has caused irreversible damage to his professional image and reputation, asserting that the makers of the film also failed to receive proper permission to use his likeness. More notably, contrary to the known accounts of Ice Cube and Dr. Dre, Heller refutes ever being the "bad guy" that sparked the group's downward spiral.