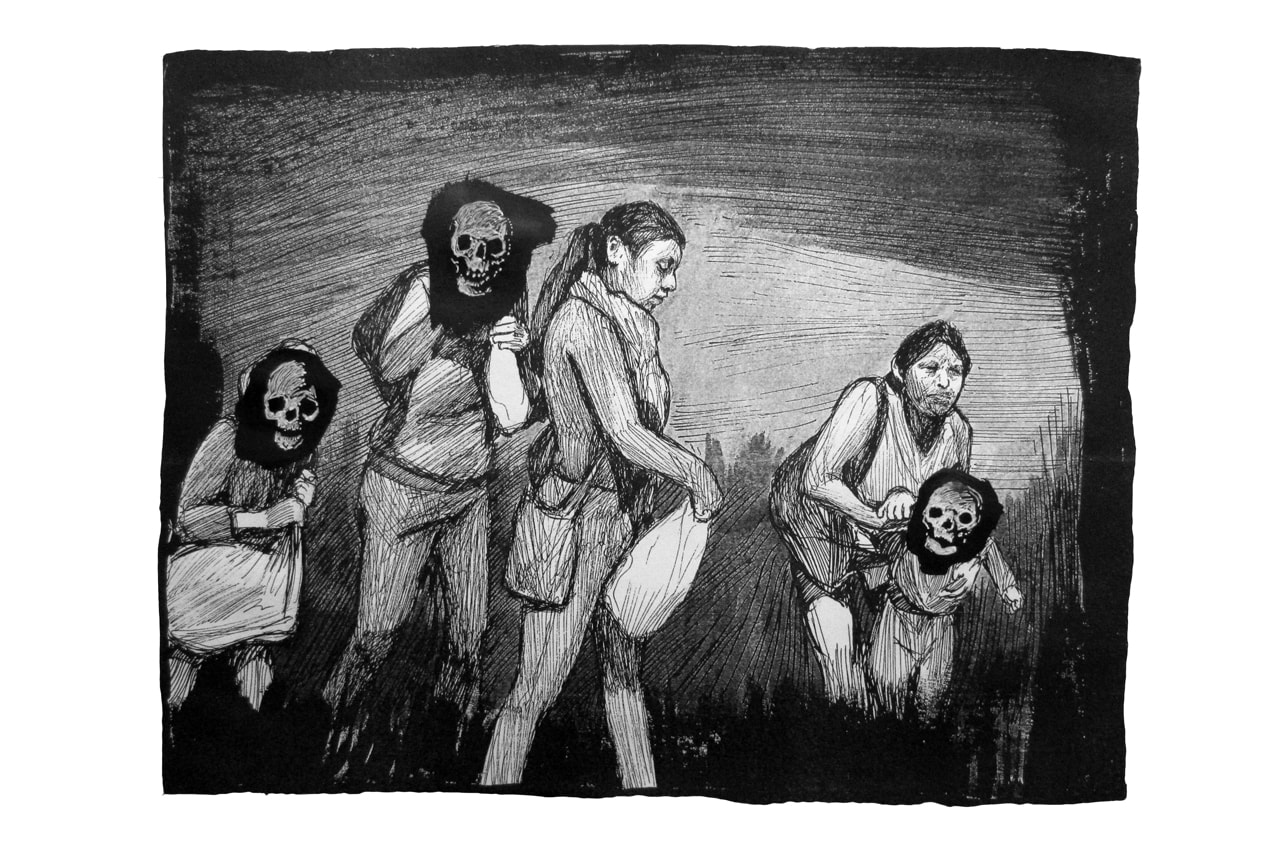 Artist Hugo Crosthwaite has been awarded the first-prize in the
Smithsonian
National Portrait Gallery's
Outwin Boochever Portrait Competition, claiming a $25,000 reward and the chance to create artwork for the museum's permanent collection. The winning piece,
Portrait of Berenice Sarmiento Chávez
, 2018, employed Crosthwaite's signature technique of stop-motion drawing animation to depict an intimate, yet collectively shared, story of immigration through the lens of Berenice Sarmiento Chávez.
Crosthwaite referenced first-hand information to create the three-minute montage, having the story recounted to him by Chávez herself. The video illustrates some of the dire stories of her migration along the Tijuana-San Diego, U.S./Mexico border, delving into her deportation back to Tijuana and continual pursuit of the "American Dream."
"We are defined by the stories that we tell ourselves," Crosthwaite stated. "Either real or imagined, to deal with difficult situations in our lives."
"The story of Berenice, as I interviewed her, had elements of exaggeration, perhaps even fantasy, but it also speaks to universal truths about the disenfranchisement and vulnerability of immigrants and the violence that is prevalent against women in the U.S./Mexico border. Rather than playing the role of journalist where I recount a factual event, I have left the video open to interpretation just as Berenice left me with her vague and unsettling story."
It's a historic win for Crosthwaite, who has become the first Latinx artist to claim the award since its founding in 2006. As part of his prize, he also receives a commission to create a portrait of a notable living person for the National Portrait Gallery's permanent collection.
National Portrait Gallery
8th St. NW & F St. NW
Washington, D.C. 20001